We are the people behind the solutions
Get to know us better! We are eager to tell you more about our ideas and our motivation.
No small steps towards digitization, but a big leap
Our intelligent products help companies to automate information-intensive processes in business systems (e.g. SAP, CRM, SRM, DATEV). Together with you, we identify how you can do your business processes smarter, faster, better and more cost-efficient.
Workflows become simpler, fewer errors occur due to the reduction of manual work and the processing speed increases. With an easy and simple implementation, careful and competent analysis in advance and unique solutions, we guarantee our customers quick success on their path to digitization.
We combine innovative products from our partner companies for automatic capture with our modern connectors and intelligent solutions for information processing. In this way we reduce your compliance risks and increase competitiveness, growth and profitability.
Information should know when it is needed
We believe that automation in the context of digitization is changing the way people interact with computer-based systems. Therefore, the need to make information available in the right place in intelligent processes is the key to rapid digital change in companies.
If you choose BECONEX, then you choose competence, partnership, modern solutions, and innovation. We want to successfully shape the digital future of your company together with you.
BECONEX UG is founded in February 2016 in Munich, Germany.
Our first product, the SAP-ArchiveLink- and SAP-DMS-compliant connector, is launched in May that same year.
Between the years 2016 and 2020, we have concreted lasting and effective partnerships with market leaders.
We are proud to be partner of Konica Minolta since August 2016…
… and since November 2020 have become Service Partner and Distribution Partner for DACH of
KOFAX Inc
.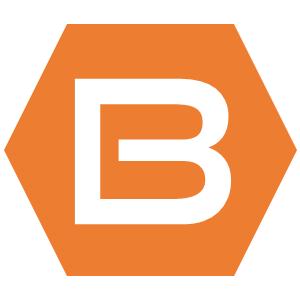 BECONEX GmbH
In July 2017, BECONEX UG becomes BECONEX GmbH.
That month, we moved our main location from München to our current address in Grasbrunn.
Following our motto "Be connected to experience", we continue to launch new solutions into the market to enhance the experience of our customers in their journey towards digitalization.
Since the beginning of this year, our portfolio includes new solutions such us our new connector to DATEV, our TR-RESISCAN-compliant solution, and much more is coming!
BECONEX GmbH is a dynamic technology company with a focus on digitization, cloud and document management into SAP and other systems. As a technology partner of the SAP AG, KOFAX GmbH and OpenText, we work with their latest innovations to shape the future of process optimization.
Our international team ranges from university students to SAP and DMS experts with more than 25 years of experience in the field.
Would you like to join the team? Take the initiative, we appreciate proactive applications!
We are happy to answer to your questions and requirements!